Cubic Feet of Space: What Does That Really Look Like?
Cubic Feet of Space:
What Does That Really Look Like?
If you've ever been car shopping, you may have seen the term "cubic feet" used to refer to how much cargo capacity or interior space a vehicle has. While it's easy to make an educated guess as to how much space is available by the body style of a vehicle (i.e. a sedan will not have the same storage space as an SUV), it's important to know what a cubic foot of storage actually equates to.
What is a Cubic Foot?
A cubic foot is defined as a unit of measurement used to describe volume, and is characterized as the volume of a cube that measures 1 foot in length on all sides.
But, what does a cubic foot of storage actually look like?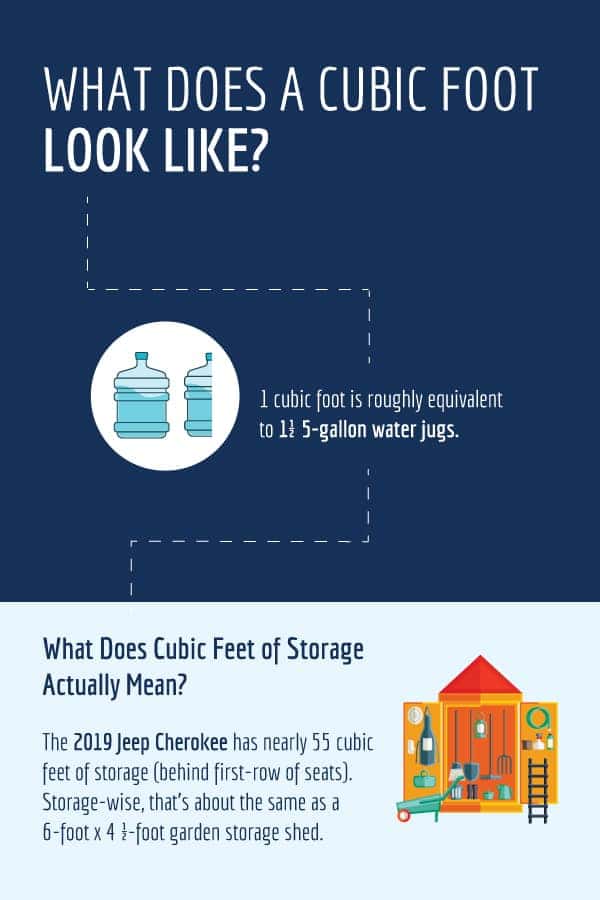 That's quite a bit of space when you really think about it! While the storage shed may not have the same dimensions as the storage space of the 2020 Jeep Cherokee, it's still good to put into perspective all that you can really fit in an SUV of this size.
Cubic Feet and Interior Space
Now, let's see how cubic footage differs between two vastly different body styles: a sedan and an SUV. For this, we will still use the Jeep Cherokee, and we will compare it to the Chrysler 300:
79.5 cubic feet (combined)
Passenger Interior Volume
Obviously, the Jeep Cherokee is going to have much more storage space than the Chrysler 300, but depending on what your everyday needs are, you may not need all of that space. That's why knowing the cubic footage of a vehicle is important when you're ready for your next new car.
Determining How Much Storage You Need
Depending on your daily needs, you should absolutely take the interior space of your next new car into consideration. If you are a commuter who needs to get back-and-forth to work, you may not have many opportunities for larger cargo capacity. On the flip side, if you consistently travel with a lot of gear, equipment, or other items, or you have more passengers to cart around, a larger interior will certainly be appealing.
Of course, everyone's individual needs will vary, but when considering how much cargo and interior space you need, but keep these points in mind as you shop around:
The amount of items or people you usually have in your vehicle on a daily basis
Comfort level of your passengers
Activity level, such as biking, camping, hiking, sports events, or short trips
Convenience
Once you determine what your needs will necessitate, it will make the car-shopping process much easier.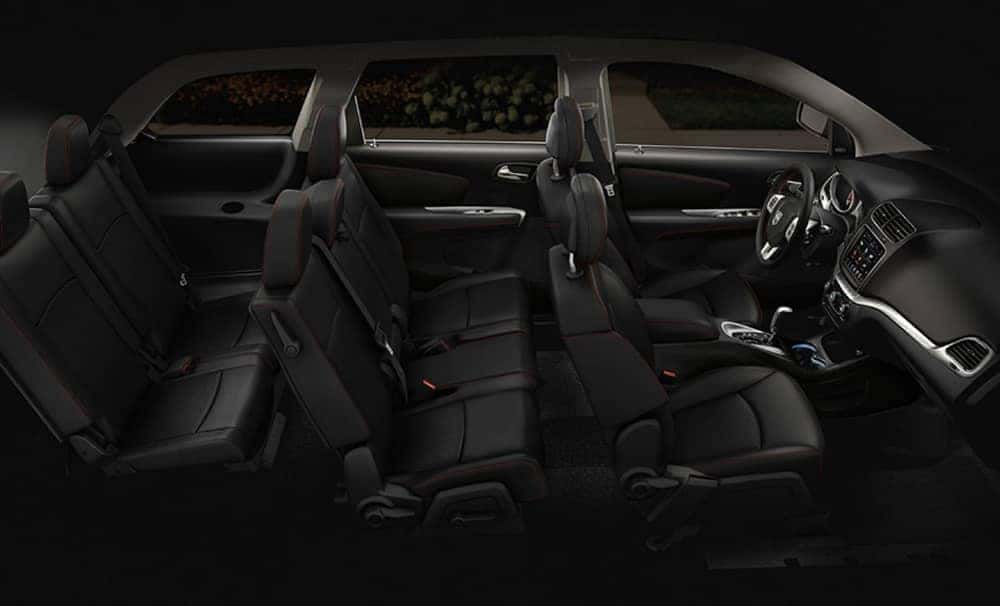 ---
Find the Right Vehicle Today in Schaumburg
Whether you're searching for a hefty SUV or pickup, or need something more manageable, let the experts at Zeigler Chrysler Dodge Jeep RAM help you find the right vehicle! Set up a test drive today, and get on the road in your new or used vehicle in a snap!