The Importance of Routine Chrysler Service
To maintain a car is to love a car. Miles on the roads and years behind the wheel can cause all sorts of natural wear and tear in any vehicle, but you can stay ahead of the game and give your Chrysler several more years with Chrysler service . Here at Zeigler Chrysler Dodge Jeep® RAM , we want to make sure your car stays in tip-top shape as long as it possibly can.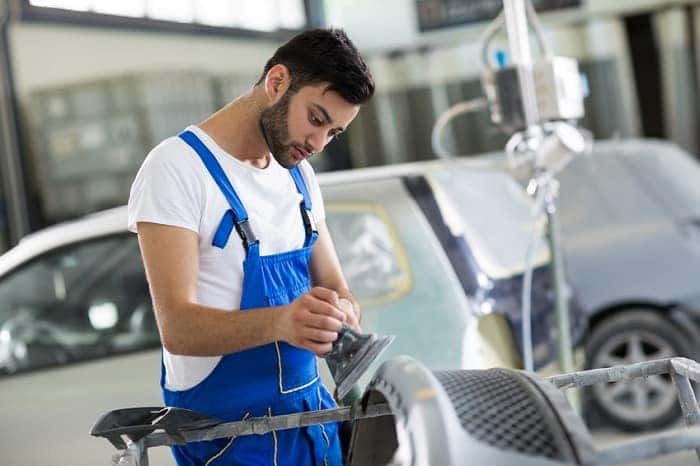 Maintaining your Chrysler
There are a few services you should make sure you're addressing regularly such as tire rotations, oil changes, and brake inspections. Each of these elements naturally fall out of balance or deteriorate with time and repeated use. However, the professionals in the Zeigler service center are there to update them and make your vehicle run smoothly.
By keeping up with these services, you're actively avoiding future disasters that could come from too much neglect. Squeaky brakes, sticky oil, and wonky tires will appear far less often if you stay on top of the tune ups. Regular upkeep also maintains the value of your car in the event you decide to resell it in the future. Make sure to also check out our service specials to find deals on basic services.
Servicing with Zeigler Chrysler Dodge Jeep® RAM
From the moment you step into the Zeigler service center, you can rest assured you and your vehicle will be taken care of and the process will be easy. The service center is comprised of expert workers with over 70 years of combined auto repair experience. The parts we use are also guaranteed to be specific to your vehicle. You'll be able to relax knowing your Chrysler vehicle is in good hands whether the repair is something as routine as an air filter replacement to anything more substantial.
Keeping a maintenance routine can be tricky when your days are busy, so contact our Schaumburg Chrysler dealership or use our online service scheduler to make an appointment with our Chrysler service center today. Get ahead of the game and keep your Chrysler in mint condition longer than you ever thought possible!