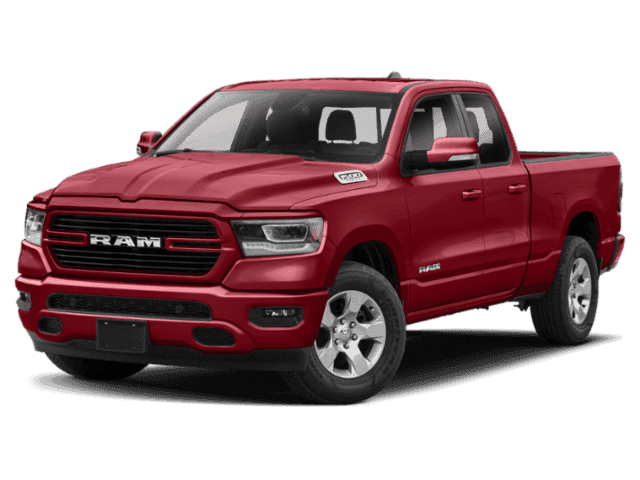 2019 Ram 1500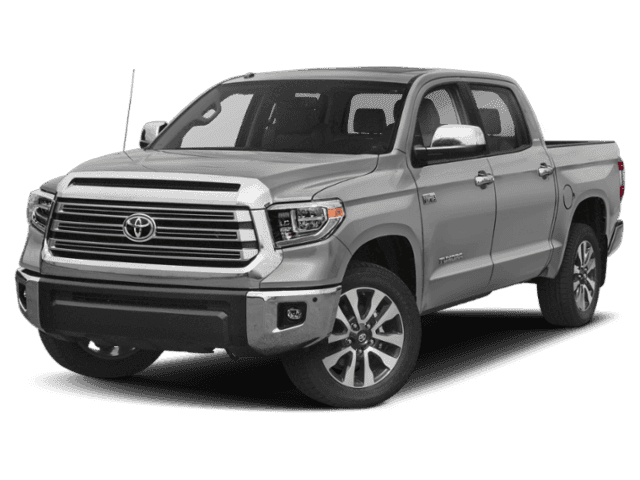 2019 Toyota Tundra
2019 RAM 1500 vs. 2019 Toyota Tundra
8-speed automatic available
Standard Payload (Crew Cab 4x4)
If you've been weighing the pros and cons of the RAM 1500 vs. Toyota Tundra, allow us to make the decision a little easier for you! Our truck comparison pits the two models head to head to determine which is the better buy for drivers who only want the very best. And while the Toyota Tundra has its share of fans, we were blown away by the RAM 1500 specs! See for yourself below:
Powertrain
Whether you're looking for a powerhouse pickup or a truck that defies the gas-guzzling stereotype, the RAM 1500 lineup has everything that the modern driver could want. If you want serious horsepower, the RAM 1500 has an optional 5.7L V8 that produces a whopping 395 hp. The Toyota Tundra offers a 5.7L V8 of its own, but it falls a little short with only 381 hp.
Plus, the RAM 1500 also has a hybrid option with superior fuel economy compared to the Tundra lineup. You can get:
RAM 1500: up to 20 mpg in the city and 25 mpg on the highway with the 3.6L V6 hybrid option
Tundra: Up to 15 mpg in the city and 19 mpg on the highway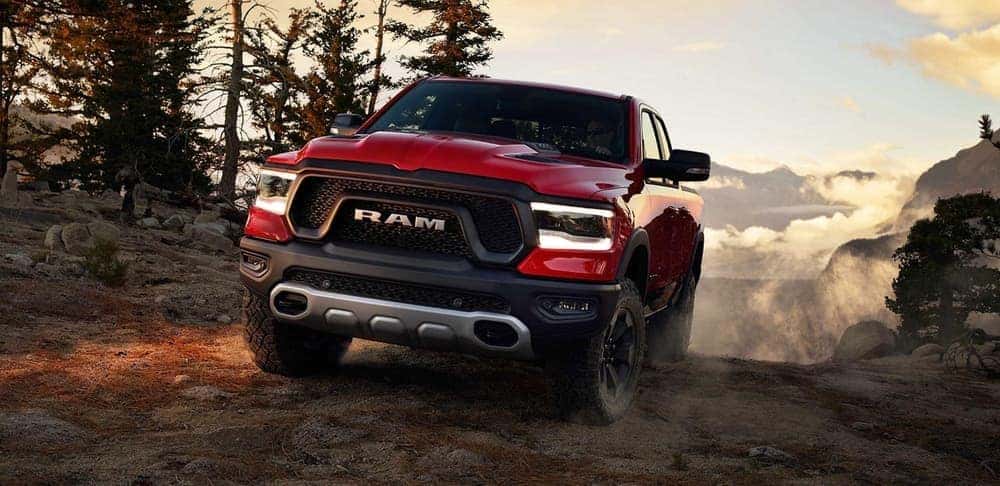 The RAM 1500 even includes a standard 8-speed automatic transmission for smooth shifting through any journey, while the Tundra only offers a 6-speed automatic. In every category of our truck comparison, the RAM 1500 had the clear edge.
Towing and Payload
Between the RAM 1500 vs. Toyota Tundra, the RAM 1500 also had the stronger capabilities. The RAM 1500 has a maximum trailer towing capacity of 12,750 pounds – which is over 2,500 pounds more than the Toyota Tundra. The RAM 1500 also offers over 200 pounds in extra payload capacity when comparing Crew Cab 4×4 models. So if you're interested in a vehicle that can handle anything that's on the schedule, the RAM 1500 won't let you down.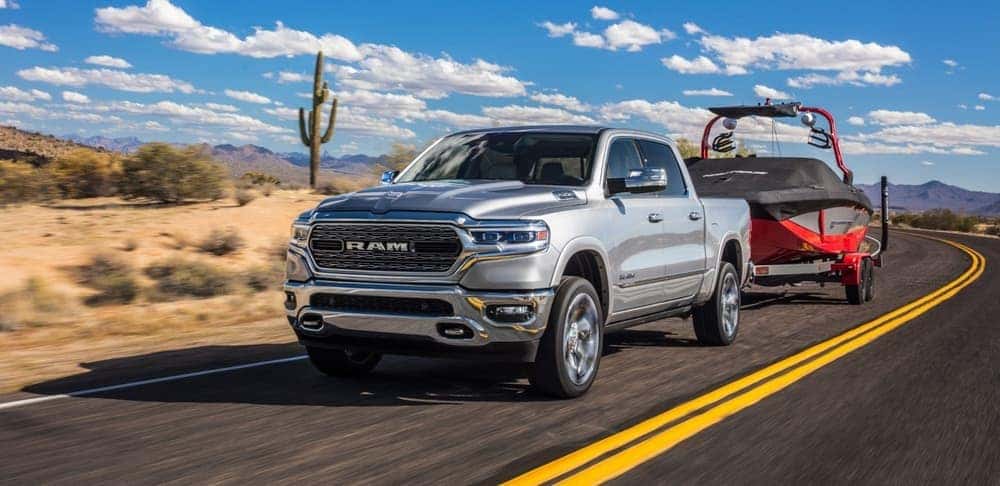 Find Out More
You've read our truck comparison of the RAM 1500 vs. Toyota Tundra, but what about the other models on the market? See how the RAM 1500 stacks up against the 2019 GMC Sierra and Chevy Silverado, then contact us at Zeigler Chrysler Dodge Jeep Ram of Schaumburg to set up your test drive today!
Related Posts from Zeigler Chrysler Dodge Jeep Ram of Schaumburg
When it comes to off-road adventures, Jeep® vehicles have always stood out from the crowd. But they're just as capable for all your daily driving and commuting needs. Find the best Jeep vehicles for your next commute when you visit Zeigler Chrysler Dodge Jeep RAM for a test drive.

When it comes to big loads and heavy cargo, RAM trucks can get the job done. You have many different RAM truck options to pick from, so it's easy to tow, haul, and carry, and Zeigler Chrysler Dodge Jeep® RAM is here to help you find the right one for the next big build or…

There's no better way to care for your Jeep® Wrangler than with routine service and care, and Zeigler Chrysler Dodge Jeep RAM is here to help. We make it easy to schedule the service your vehicle needs to continue to run at the top of its game, and we're sharing a closer look at when…