Choosing the Right Minivan: How Do You Decide?


If you're looking to add a new minivan to your growing family, picking the right one that will suit your needs can be tough. With so many options out nowadays, the decision can be pretty daunting. If you're in this same predicament, keep reading to learn more about making an easy, quick, and informed choice.
Tips to Deciding
When deciding on which minivan to lease or finance, keep these tips in mind:
It's important to know what you can and cannot afford when car shopping, so set yourself a price range that is reasonable, should you come across a minivan that costs a little more than anticipated. Additionally, take the value of the minivan into consideration; if you are willing to pay a little more, you should know what you're getting for that extra cash.
Safety Features and Ratings
If you're choosing a minivan, you want to ensure that it will protect you and your family should the worst arise. Take into consideration things like standard and available safety features, crash test ratings, and industry reviews. Check sites like the NHTSA and IIHS to see how your favorite minivan contenders stack up.
Passenger and Storage Space
Minivans are known for the large passenger and storage space, but each one provides different configurations. Check to see which one will offer you and your family the space and storage needed to keep things easy.
Since you're investing in a minivan, it should help make your life easier. Consider which convenience features are important to you (remote start, Wi-Fi, folding seats, Bluetooth, etc.), but also keep in mind that price range you have set.
Sometimes, car rides can be boring, especially to restless kids. The great thing about minivans now is that they often offer a wide range of entertainment features to keep your passengers happily occupied. If your family is filled with movie buffs, consider a minivan with rear entertainment. If you want to pump your favorite jams when you've got your ride to yourself, make sure you connect your favorite apps like Pandora to an intuitive infotainment system.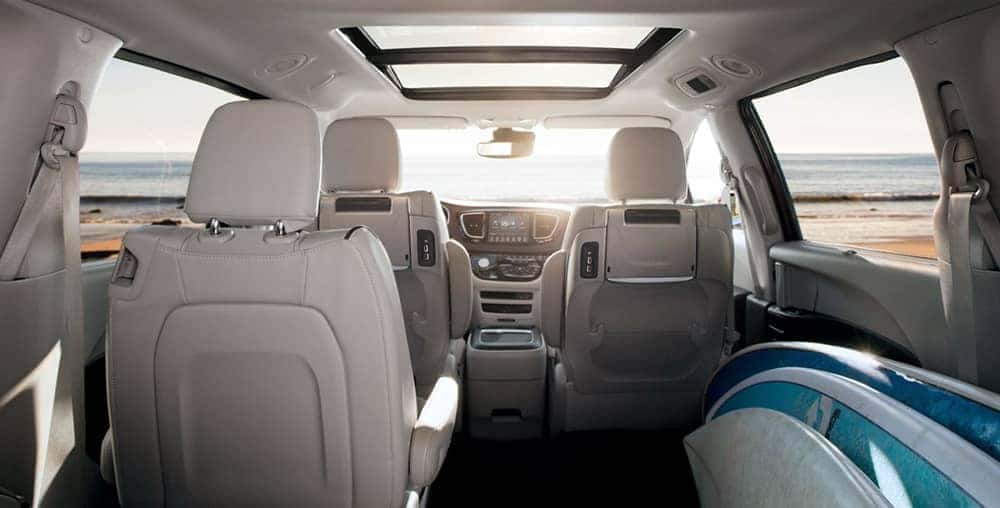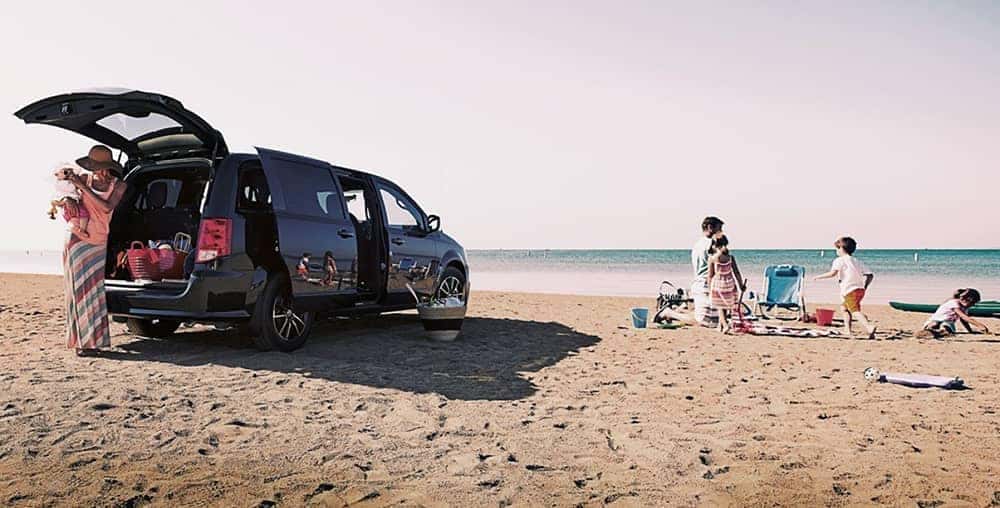 Pick the Minivan for You at Zeigler Chrysler Dodge Jeep Ram of Schaumburg
Both the Chrysler Pacifica and Dodge Grand Caravan are affordable minivan options that offer lots of space, innovative storage, and cutting-edge safety features to keep you and yours happy and healthy. If you've decided one or the other, then head to Zeigler Chrysler Dodge Jeep Ram of Schaumburg in Schaumburg to bring one home today, or compare the Grand Caravan and the Toyota Sienna!
Answers to Commonly Asked Questions: